View photos
Gästehaus Zum Sommerfrischler
Vacation Rentals & Holiday Homes in Seehausen and near surroundings:
More informations about Gästehaus Zum Sommerfrischler:
We offer three spacious apartments in Bavarian-luxurious style with views of the nearby mountains in the south and west and the Staffelsee. Our house is located in a quiet hillside, so you can enjoy an unobstructed view in each apartment. Our three apartments, island Wörth - Big Birch and the Jakobsinsel we have over and over again redesigned and renovated in recent years. You will find cozy, spacious apartments with woodburning stove and tiled stove for the cozy hours, if the weather does not play along, or for the beautiful cold autumn and winter days. Equipped with a hhp massage table, sauna, infrared cabin and relaxation room - free of charge. All information, many pictures and prices can be found on our website.
Ask, we look forward to seeing you.
Recommendations:
Request / Send E-Mail
Your benefits:
No booking fees, no provisions, direct via E-Mail
Map
Interior & Rates
Ferienwohnungen Zum Sommerfrischler
Max. 8 Persons
90 m²
2 Bedrooms
View photos
Gästehaus - Ferienwohnungen Zum Sommerfrischler in Seehausen am Staffelsee - Ferienwohnung Große Birke - Insel Wörth und Jakobsinsel
Drei geräumige und sehr großzügig geschnittene Ferienwohnungen im modernen, altbayerischen Stil von 55 - 95 qm.
Die Insel Wörth, die Große Birke und die Jakobsinsel
Luxuriöse, erstklassige Einrichtung, aber dennoch behaglich und rustikal, teils mit Kachelofen oder Kaminofen. Alle Wohnungen haben einen freien Berg- und Seeblick.
Großer sonniger Garten mit separater Lounge zum Sonnenbaden oder einfach nur zum Ausruhen. Sonnenschirme und Liegestühle stehen Ihnen selbstverständlich frei zur Verfügung.
Moderner Erholungsbereich mit Infrarot-Wärmekabine, Farblichtsauna, Wärmeliegen und einem entspannenden Ruheraum. Massagen sind auf Wunsch im Haus möglich, ebenso auf der HHP-Massageliege.
Ein eigenes Ruderboot und ein 2er-Kanadier stehen kostenlos zur Erkundung des Staffelsees bereit. Frühstückssemmel-Service. Die Parkplätze sind unmittelbar am Haus. WLAN kostenfrei.
Bitte beachten Sie: In all unseren Wohnungen und im gesamten Hausinnenbereich ist Nichtraucher-Bereich.
Haben Sie bitte dafür Verständnis, daß wir in unserem Haus keine Haustiere aufnehmen.
Bitte fragen Sie an, es kann sein, dass der Belegungsplan nicht immer auf dem aktuellen Stand sind.
Belegungskalender:

Leider nicht vorhanden, bitte anfragen.


Rates:
Unsere Preise sind abhängig von der Anzahl der anreisenden Personen, der Reisezeit und der Aufenthaltsdauer.
Gerne erstellen wir Ihnen auf Anfrage das entsprechende Angebot. Je nach Wohnung, Anzahl der anreisenden Personen und Reisezeitraum - ab 100 €
Booking request? Other questions? Contact / E-Mail
Leisure / Surroundings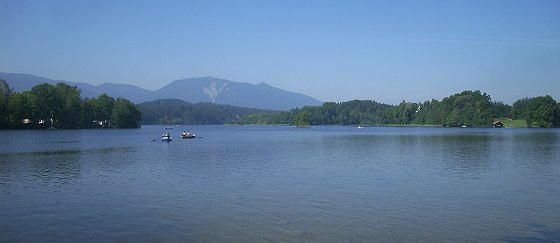 Seehausen (Gemeinde im in the beautiful county Garmisch-Partenkirchen) is situated in upper bavaria (map).
Host
Gästehaus Zum Sommerfrischler
Beatrix und Rainer Nebl
Am Graswegerer 14
82418 Seehausen

E-Mail / Booking request
Write a recommendation for our guestbook
Seehausen (
Map
)