View photos
Hotel Engelhof
Familiy-
friendlyWIFI
WLAN
Hotels / Accommodation in the near surroundings:
More informations about Hotel Engelhof:
The hotel Engelhof is located in the south/west of Munich in the so called "Five lakes county" at the lake starnberg. The rapid-train is easy to reach by foot and joins the hotel to Munich Centre (40 min.).

Our rooms contain bath/shower, ws, TV, radio, telephone and balcony.
Enjoy our generous breakfast every morning.

With great pleasure we look forward to your visit.
Recommendations:
Map
Interior & Rates
Zimmer
View photos
Unsere geräumigen Nichtraucher-Gästezimmer sind hell und freundlich, niveauvoll und in neuzeitlich, geschmackvollem, mediterranen Stil eingerichtet. Alle Zimmer sind Nichtraucherzimmer. Alle Zimmer mit Bad/Dusche, WC/Fön, Flachbildschirm/SAT, WLAN, Kühlschrank, Balkon/Loggia, Telefon, Kaffepadsmaschine, ...
Rates:
Preise je nach Saison und Verfügbarkeit:
Einzelzimmer
ab 85 € inkl. Frühstücksbüffet
DZ zur Einzelbelegung ab 89 € inkl. Frühstücksbüffet mit Balkon
Doppelzimmer
je Nacht und Zimmer (2 Personen) ab 125 € inkl. Frühstücksbuffet mit Balkon
Dreibettzimmer
je Übernachtung mit 3 Personen ab 145 € inkl. Frühstücksbuffet mit Balkon
Booking request? Other questions? Contact / E-Mail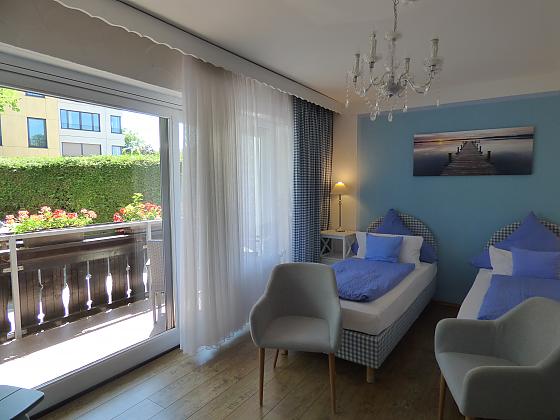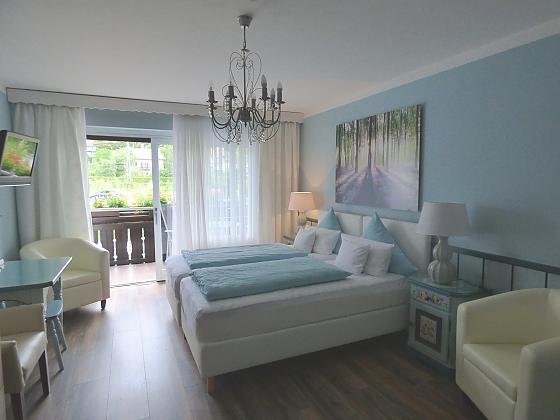 Apartment
Max. 2 Persons
View photos
Apartment mit Küchenzeile für 2 Personen.
Rates:
Preise je nach Saison und Verfügbarkeit:
Preis ohne Frühstück: Ab 89 € / Tag inkl. Bettwäsche, Handtücher, hochwertige Einbauküche, usw.
Booking request? Other questions? Contact / E-Mail
Breakfast
Ein wirklich großzügiges Frühstücksbuffet erwartet Sie jeden Morgen.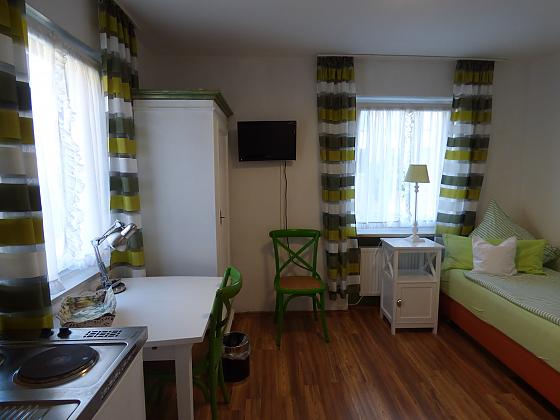 Leisure / Surroundings
Tutzing is situated in the beautiful county Starnberg in upper bavaria (map).
Guestbook / Recommendations
Ein privat geführtes sehr gepflegtes und ruhiges Hotel. Das Frühstücksbüffet ist sensationell. Für Jeden ist etwas dabei. Ob Veganer, Vegetarier oder den lieber auf klassische Weise frühstückenden! Täglich sind neue, liebevoll arrangierte Überraschungen aufgedeckt. Die Blumenarrangements bringen schon am frühen Morgen Freude ........ich habe meinen Aufenthalt sehr genossen! DANKESCHÖN!!!!!!
Gesamteindruck:
Wir haben bei unserer Motorrad Tour Anfang Juli, spontan eine Übernachtungsmöglichkeit gesucht und hatten hier großes Glück! Sehr freundliche und zuvorkommende Inhaberin, geschmackvoll eingerichte Zimmer und alles sehr sauber! Sehr bequeme Betten und Polster.
Ein wunderbares Frühstück mit toller Auswahl.
Das Hotel liegt ruhig und doch zentral. Wir würden wieder hier übernachten und können das Hotel Engelhof nur weiterempfehlen! Schöne Grüße aus Vorarlberg.
Gesamteindruck:
Wir waren 3 Ehepaare und haben 4 Nächte im Hotel Engelhof verbracht,
Die Betten und auch das Frühstücksbuffet sind sehr Empfehlenswert.
Sonderwünsche wie, wenn möglich Zimmer mit grosser Dusche, wurde
zu unserer vollen Zufriedenheit reserviert.
Toll wir würden sofort wieder kommen. Danke
Gesamteindruck:
Trotz praktischer Bahnhofsnähe ruhige, liebevoll eingerichtete Zimmer im bayrischen Stil, gutes Frühstück, freundlicher Empfang. Gute Betten mit mehreren Kissen, sauber.
Gesamteindruck:
Zimmer gut, Frühstück gut, ruhig, freundlich, sehr zu empfehlen.
Gesamteindruck:
Wir haben uns in den gemütlichen Zimmer sehr wohl gefühlt und haben auf den Hochwertigen Matratzen gut geschlafen. Sehr nette Inhaberin bei der der Service an erster Stelle steht.
Reichhaltiges Frühstücksbüffet. Sehr gute Anbindung an die S- und Regionalbahn.
Gesamteindruck:
alles bestens!
Gesamteindruck:
Sehr schön und liebevoll eingerichtete Zimmer. Die Zimmer waren sauber und die Matratzen in den Betten waren hochwertig. Das Frühstücksbuffet ließ nichts zu wünschen übrig, und jeden Morgen frische Blumen. Man konnte sich richtig wohl fühlen. Wir werden gerne wiederkommen.
Gesamteindruck:
Es hat mir wunderbar gefallen!
Ich habe mich in dem gemütlichen Zimmer sehr wohl gefühlt und in dem breiten, sehr gemütlichem Bett mit hochwertiger Matratze sehr gut geschlafen.
Nachts war es absolut ruhig.
Lieben herzlichen Dank an die tolle, sehr engagierte und freundliche Vermieterin!!!
Gesamteindruck:
Hier wird die Gastfreundschaft groß geschrieben. Liebevoll eingerichtete Zimmer mit hohem Schlafcomfort, mehrere Kopfkissen, schönes Bad.
Trotz guter Lage zum Bahnhof, dennoch sehr ruhig.
Gigantisches Frühstücksbuffet.
Gesamteindruck:
Host
Hotel Engelhof
Erna Ernst
Heinrich-Vogl-Str. 9
82327 Tutzing

E-Mail / Booking request
Write a recommendation for our guestbook
Tutzing (
Map
)